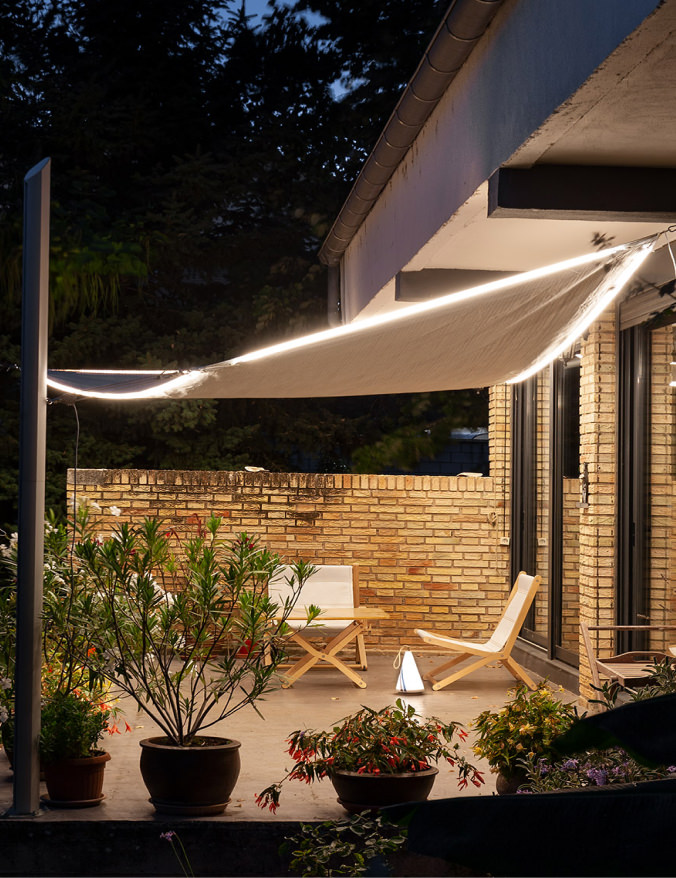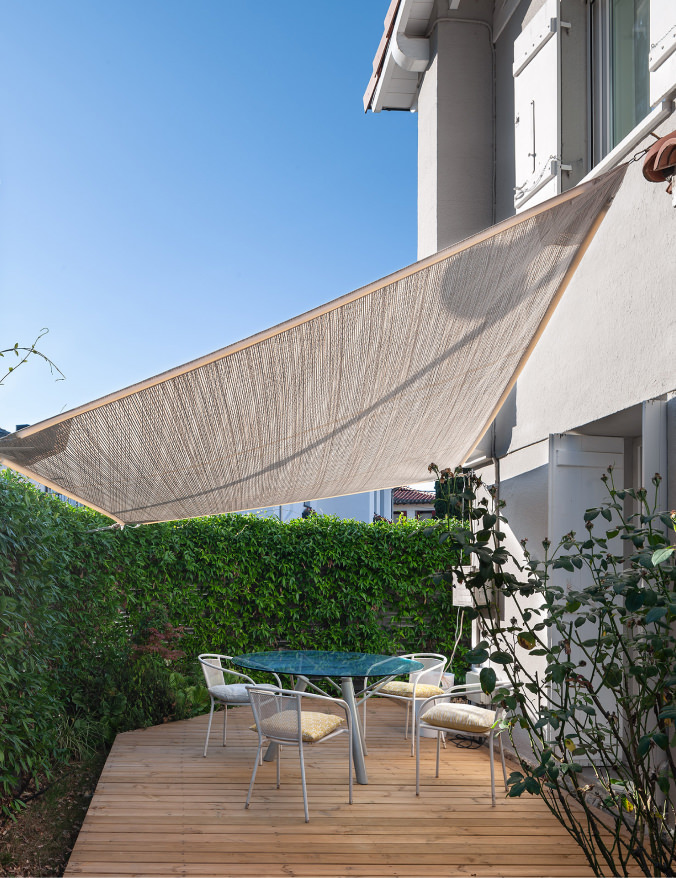 SHADE SAILS ARRIVED FROM THE SEA for residential, public and hotel use
Boat sails that have sailed many seas now offer you their shade
Super resistant high-tech materials.
Safe and dense shade that produces a beautiful glow effect.
Nautical restraint and tension systems.
Possibility of incorporating light in the sails. Shade by day, lamp by night.
Cooling system by nebulization, lowering the temperature by 10º.
Photocatalytic cleaning of the air, eliminating CO2.
Possibility of fireproofing the sail.
They have seen the sun in both hemispheres and in the five parallels. Now, they offer you their shade.
OUTDOOR FURNITURE circular economy with a cutting-edge design
Boat sails that have seen the five oceans transformed into poufs, deckchairs, armchairs, chairs, stools, tables and lamps.
For residential, public, hotel and contract projects.
We transform boat sails into beautiful contemporary design furniture.
We began from our essence, reusing, but we advanced many more miles.
We redefined ecodesign and turned it into High Quality Eco-Design with fabrics of extreme quality and unique aesthetics.
European design based on the circular economy.
They have seen thousands of seas. Now, they are part of your world.
ONE SAIL, ONE LIVES
A product with a story, exclusive, sustainable, comfortable and original
All our products are labeled with the data on the origin of the sails.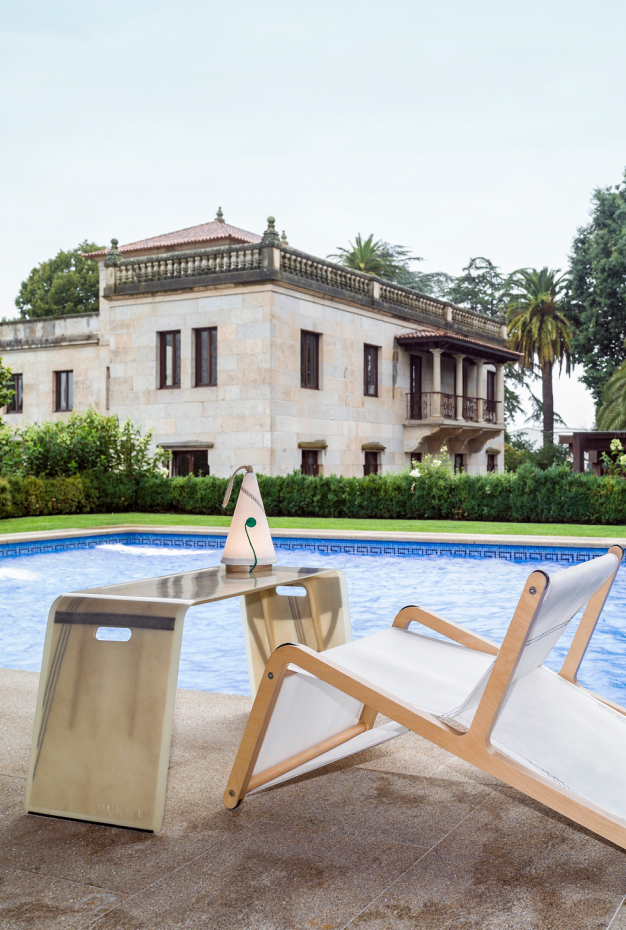 WANT A LITTLE PIECE OF THE SEA?
Enjoy unique sustainable furniture made from reused boat sails
Designed in the EU
Feel free to let us know what you are interested in